Add Romantic Water Features & Enhancements To Your Luxury Swimming Pool Lifestyle.
Choose from a variety of impressive water feature designs to find the perfect attraction to your tranquil backyard pool and increase its appeal, enjoyment and usability
Don't let the kids be left out. Baby pools offer fun for young children. With virtually endless design possibilities, baby pools are made of shallow water of about 450mm for splashing around, getting wet and getting excited in the pool.
We can't talk about beautiful swimming pool add-ons without mentioning a spa. It is the pinnacle of relaxation. In addition to the unique, relaxing comfort it provides, there are also health benefits to a spa such as pain relief, stress relief, and improved circulation.
The overflow swimming pools are unquestionably the most polished, chic and classic swimming pool model where the water overflows elegantly from either 1, 2, even 3 pool walls into an overflow perimeter channel covered with either pebbles or grating connected to an underground balance tank. This produced a perfect aesthetic match between the waterline and nature. Overflow pools have sweet peculiarities both in aesthetics and construction
Traditional Overflow With Grating
Traditional Overflow With Grating
Enjoy the subtle elegance of a sheer descent waterfall that comes with or without LED lighting. It creates a thin sheet of water made to arc into your pool. The sounds of sheer descent waterfall can be almost a silent, glass-like sheet of water or a rushing mountain waterfall that helps you to relax. Each waterfall system comes with a pump, fittings and control unit
Single Sheer Descent Waterfalls
Double Sheer Descent Waterfalls
Triple Sheer Descent Waterfalls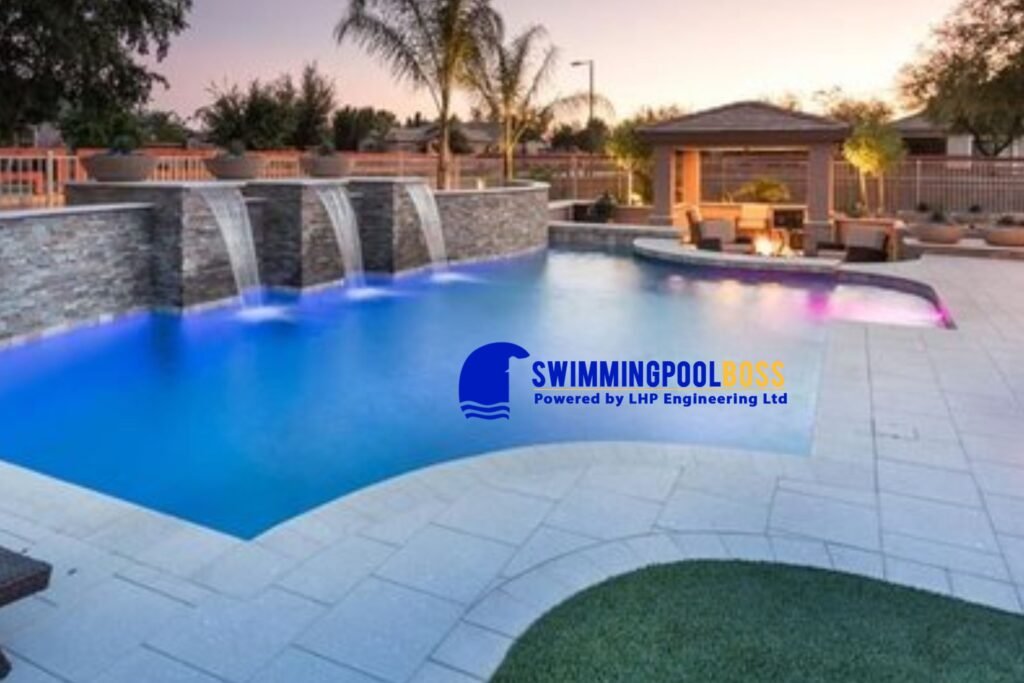 The overhead waterfalls allow you to bring the natural beauty of an overhead rainforest waterfall to your backyard and pool surroundings. It features a soft, rain-like texture and a tranquil, mesmerizing sound falling from heights of about 2m. Each overhead waterfall assembly is about 2.4m or 8feet long and comes with a pump, fittings and control unit.
Single Overhead Rain-like Waterfall
Single Overhead Regular waterfalls
Double Overhead Regular Waterfalls
Cobra Water Curtain Waterfalls
The cobra waterfall is a massage device that will make a decorative addition to your luxury swimming pool. You also enjoy the relaxing sounds of the water feature for a sense of calm and well-being. The cobra water curtain assembly is made up of a pump, fittings and control unit
Single Stainless Steel Cobra Waterfalls
Double Stainless Steel Cobra waterfalls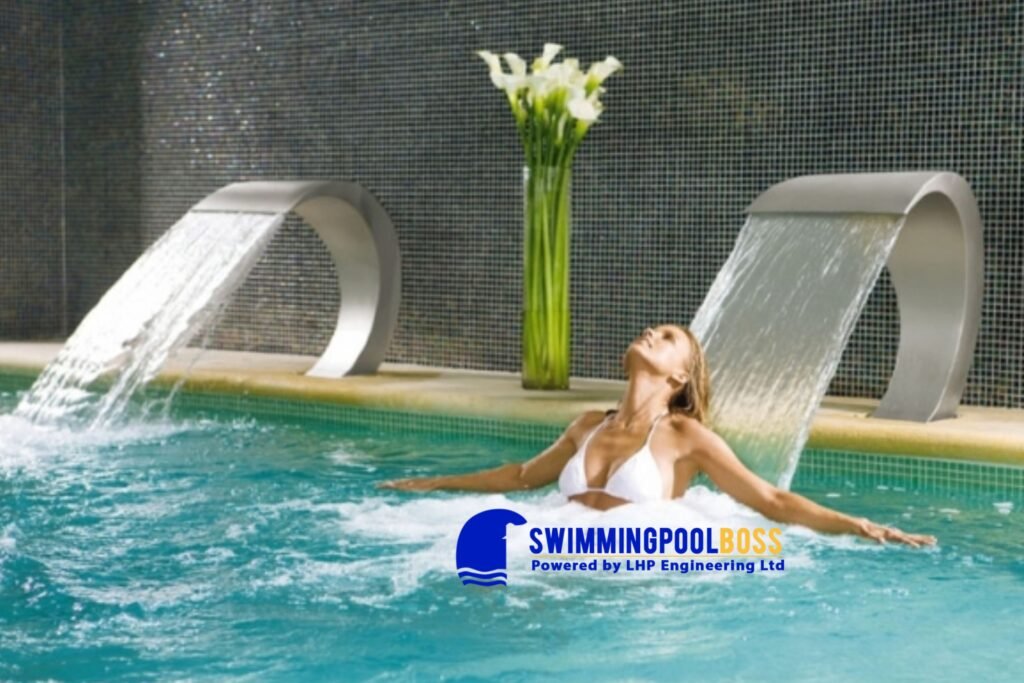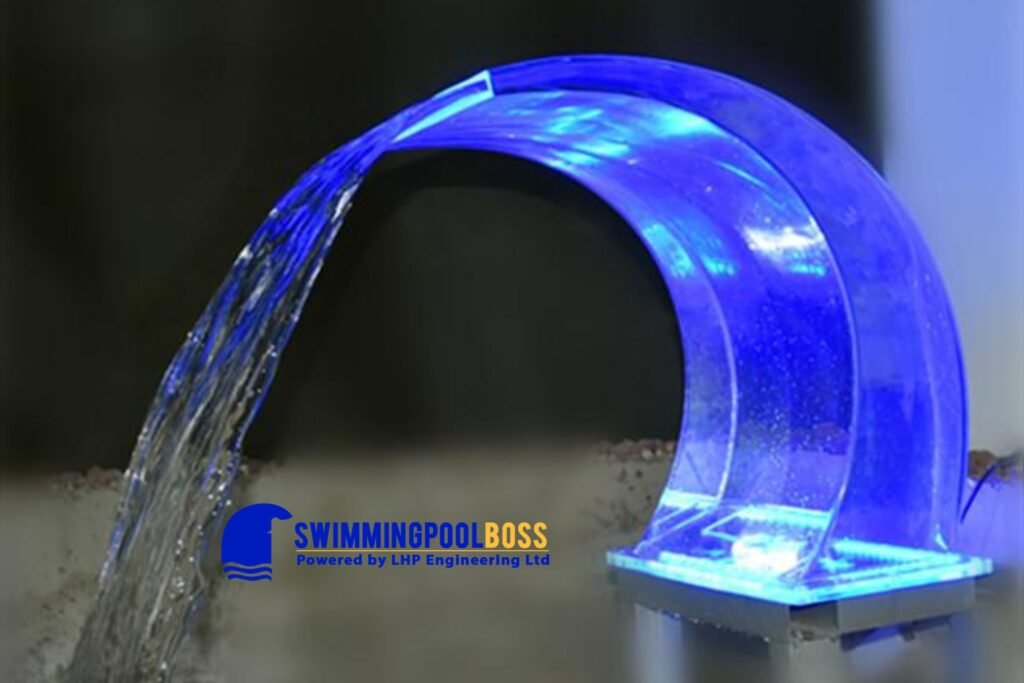 Deck/Laminar Jets are a great way to add a magical element to your backyard. Its thin strong water flow creates a "WOW Factor". Laminar jets shoot smooth streams of glass-like water flow from the poolside into your pool. Desk jets shoot water from the pool desk/terrace. LED lights to bring the Desk/Laminar jets an incredible experience to life at night with colour. Each comes with a pump, fittings and control units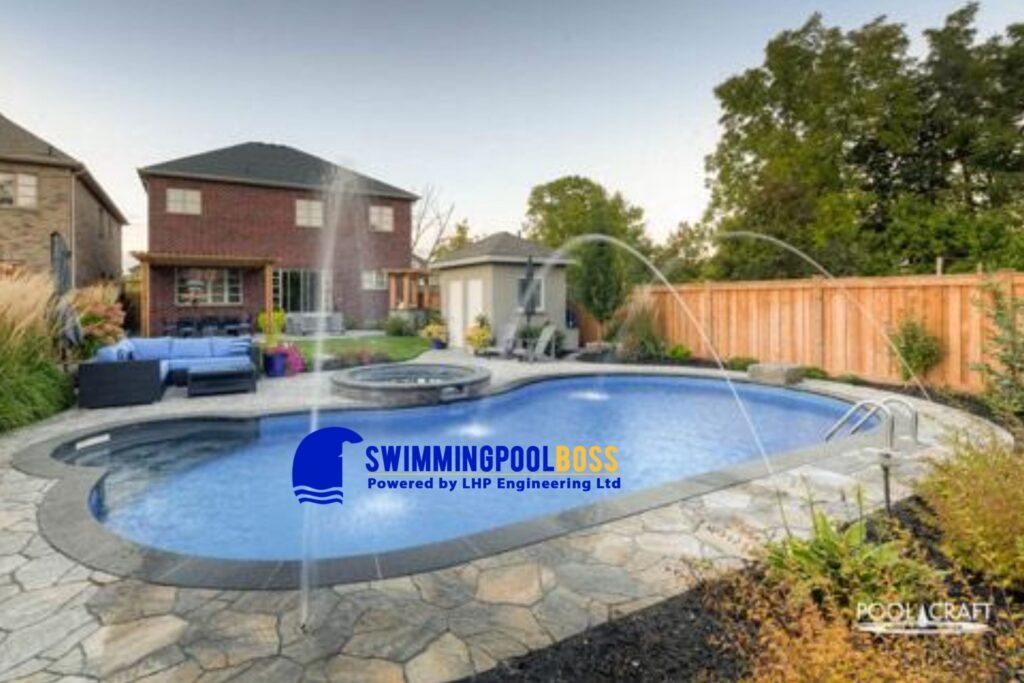 A Set Of 3Nos Desk Jet With LED Lights
A Set Of 3Nos Laminar Jet With LED Lights
Add Color and Excitement to your luxury Pool with Briliant Wonders Lighted Bubblers which shoot streams up to 30 inches high in five vivid colors. Bubblers, sometimes called gushers, are bubbling water features that come up from under the water making a nice bubbling water sound. These water features can be placed in tanning ledges and beach entries were the water depth does not exceed 6".
Set of 3nos Pool Bubblers
Set of 3nos Pool Bubblers with LED lights
Set of 3nos Pool Bubblers with LED lights
Only an alien from the planet Boring will disagree that the swim-up bar is one of the best entertainment addition to a luxury swimming pool. There's nothing more pleasurable than plunging into a cool, blue, refreshing pool and slowly side-stroking your way to a sunken bar stool underneath a shaded canopy.
Shallow End Rectangular Swim Up Bar
Shallow End Curved Swim Up Bar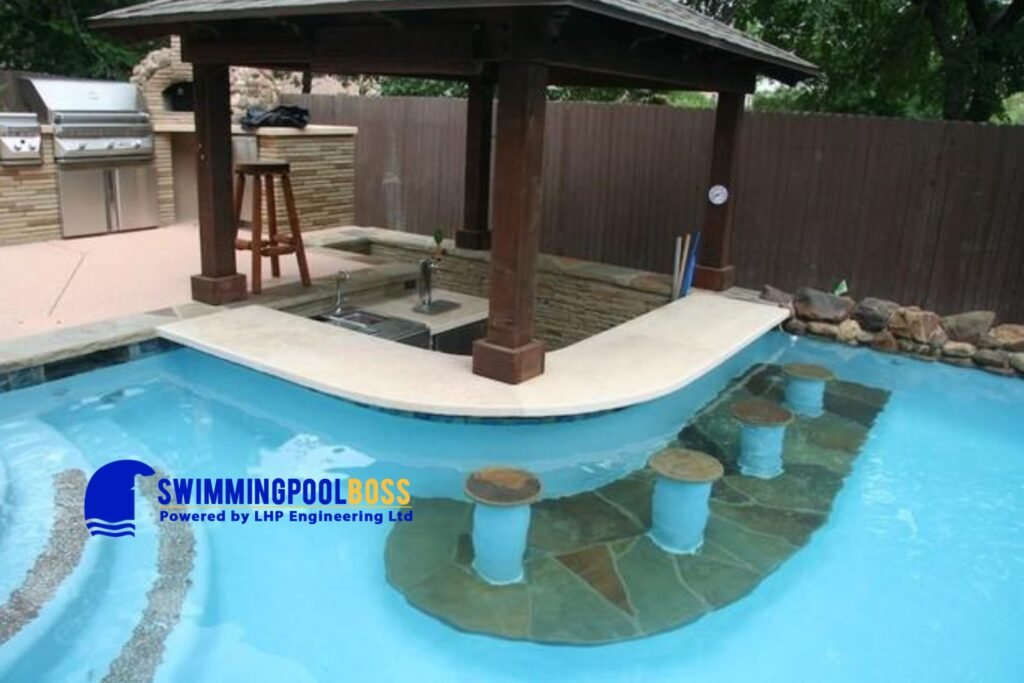 Slope side Curved Swim Up Bar
These are the classic favourites for all ages. Both children and adults alike love the excitement of racing down a water slide and plunging with a splash in a pool. There are a wide selection of styles and colours that will add endless entertainment to your luxury swimming pool
Ready For That Romantic Affairs With These Elegant Water Features?
Highly Exclusive. Not For Everybody. Discerning Clients Only.